Fort Rouge Glass is a Winnipeg custom glass company for both residential & commercial customers, as well as complete auto glass replacement in Winnipeg & repair services. Use our website to view our array of stunning custom work from bathroom products such as glass shower doors, glass shower enclosures and bathroom backsplashes to other residential products such as our kitchen glass backsplashes, glass railings, glass countertops or custom mirror built at our facility to the exact measurements you need for that perfect addition to your home décor. We also service Winnipeg auto glass windshield replacement and commercial and residential glass repairs services for doors and windows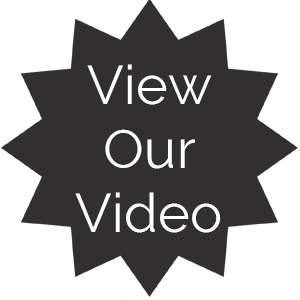 Why Go with FRG?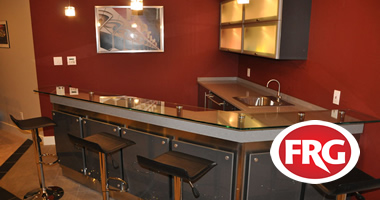 Fort Rouge Glass has built a strong and reputable business over the last 50 years of custom glass services in Winnipeg. Our company was established in 1968 when Ben and Muriel Berntt purchased Coyles Hardware, located at 555 Osborne Street, where Ben ran a small hardware and glass store.
Window Replacement & Repairs
Our window replacement and window repair services in Winnipeg have been a staple offering since 1968. Most issues are simply a window glass problem where the overall frame of the window is still well intact. Often the issue only requires the window glass to be replaced due to a break or foggy sealed unit. We save our customers money by eliminating the costs of a full frame window replacement and instead change out the glass.
Trust in Fort Rouge Glass first to ensure you are only paying for what is needed in your window repairs.
SSG Notion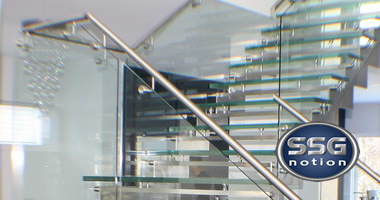 SSG Notion is the industry leader in modern
glass railings
and staircases in Manitoba. SSG relies on the expertise of its European craftsmen to create and install cutting edge designs for contemporary and transitional settings.
58 South Landing Drive,
3 Minutes West of Costco on McGillivray Blvd
Winnipeg, MB

Click on Map To Enlarge